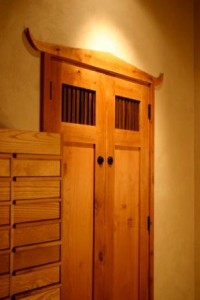 I am a Western trained physician, so when I was referred to David for guidance around some personal relationship issues I was facing, I wondered how a traditional healer would really be able to help me.  Although I less often engage with David's help around herbal medicine or Shiatsu, he has become a trusted advisor, guiding me through some of the most challenging times of my life.  He has the uncanny ability to listen, understand and then provide just the right help.  He has been like no other counselor I've worked with and even though I no longer live in California, I still turn to him whenever I feel lost and out of balance.  His other multi-dimensional approaches to healing are a wonderful complement to his skillful advice that I have come to rely on. 
BK, Reno NV
Over 20 years ago I was referred to David when 'Western Medicine' offered no treatment other than symptom masking drugs, for a serious condition. Over these many years I have become familiar with his personal and thorough methods of healing through the pursuit of balance of the Body, Mind & Spirit. His knowledge of Herbal treatments is astounding and effective. However, his compassion and his ability to guide you through a journey to the Soul, to achieve balance and peace, is a rare gift that brings a whole different truth into healing. Thank you David for all you do!
Larry, Benicia CA
 Under David's guidance, I was able to release the suicide energy in my family. He inspired me to enlist the help of my ancestors and the healing Spirit of our great Ocean. And to this day, I feed my ancestors, angels, and animal allies daily. His Shiatsu work helped me release stuck issues and express what I was feeling. David has an incredibly deep understanding of our spiritual, physical, emotional and mental capacities. I am grateful for all he taught me and continue to incorporate these teaching in my daily life.
Ann Keller,  Mount Shasta CA
My name is Juan Ibarra. In 2003, I was diagnosed with a brain tumor. After two episodes of grand mail seizure, in the second one, the paramedics sent me to SFGH, (SF General Hospital) to have an MRI which revealed the presence of a tumor. I had to go through the Western procedure: intrusive-aggressive surgery plus seven weeks of intense radiation treatments, and after, 12 months of chemotherapy with "Temodar", a new drug that was just barely off the test trial after my diagnose. I contacted immediately David Kukkola, and told him the bad news. With his compassion, he decided to start a protocol with me to help me with the chemotherapy. David gave me Shiatsu treatments and always supported those treatments with his herbs. It is known that in many cases if the cancer doesn't kill you the chemo will; but with his encouragement, I decided to go and complete my chemotherapy treatment as I was receiving radiation therapy. I was feeling really weak and depressed, obviously my immune system was in jeopardy and my nervous system as well. The diagnosis, the procedure was killing my body.
I believe David's healing work helped to save my life and I am a brain cancer survivor. Now, I am making plans to study under him and learn his great gift of healing. I am eternally grateful.
JI, San Francisco
For 20 years, David Kukkola has been my primary healer. During this time he has treated me with herbs and Shiatsu on a regular basis.  Whatever the pain or health issue, David has had a treatment or remedy.  He has the knowledge and skill to work through it and past it. His diverse background, learnings, and experience make him unique in the Ways of Healing. I trust him and his judgement implicitly.
J. Hernandez 
I have used the services of David Kukkola for more than twenty years! He first soothed my aching heart with herbs and his wise listening self. I found him again after many years, and his wise listening self is again helping to soothe my soul, my hives, and keeping my energy aligned. David has a comforting safe environment where I can fully heal my mental, emotional and physical self. Today I'm also happy to say my body is enjoying the many benefits of his famed Shiatsu massages and Chinese herb.
C . Clark 
David has helped me with a long standing chronic illness, through its many symptom manifestations. Hand in hand with Shiatsu, herbal, dietary and lifestyle approaches, we have worked to unravel the psychological and emotional knots that helped create and can sustain an out-of-balance condition. He has become a treasured and intimate companion and I have deep respect for his skill and compassion. In many shared hours, we have touched places of deep grief and have also laughed until tears rolled down our cheeks. The meaning of the term 'holistic healing' has become ever clearer to me as I have worked with David. Our work together is a huge blessing in my life.
EM, Walnut Creek CA
 When I first went to David Kukkola I'm sure I wasn't thinking at the time that this would become an ongoing therapeutic relationship.  I probably went to him because I was dealing with a back strain, or allergies, or maybe a general malaise that had no apparent root cause and someone suggested that David's Shiatsu and herbal skills could help.  I'm sure I thought I'd see him a few times, at most, it would either work or it wouldn't, and that would be it.
Well, that first encounter with David did work.  What's more, I discovered that the real value of working with him lay not in episodic visits, but in developing a regular regimen that allowed the healing powers of his Shiatsu and herbs to strengthen and support my own body systems in staying healthy.
And now, nearly twenty years after that first visit, I feel as though I'm reaping the full reward of the time spent working with David.  Like most everyone, I have a life that is fully engaged in professional, family and social activities, with a spiritual practice that both nurtures and requires energy.  I'm lucky enough in my 60's to still be very active physically through dancing, backpacking, swimming, biking and jumping in to help with manual labor when I'm needed.
I have no doubt that working with David is an essential part of my core strength and well-being and I'm grateful to have him as a healing resource in my life.   And looking forward to my next visit.
DJ, Walnut Creek CA
I met David 20 years ago when I was diagnosed with a serious medical condition.  He has helped me 'survive' this through the weekly visits we've had over the years.  For 5-6 years he prepared custom herbal remedies each week, and sat with me so we could uncover and examine how my mental, emotional, and spiritual issues contributed to my "dis-ease".  The herbs (I believe), kept my physical illness under control, and our conversations, peeled away the years of defenses I'd carefully constructed to protect myself from pain, from life, and from myself.  I learned to embrace my illness and make friends with it instead of making war on it.  I learned that I'd never heal if I was in a constant state of war.  I learned to walk into the darkness that was inside of me, and sit with it, for this was also a part of who I am.  David encouraged me to write – something I hadn't done for years.  A lot of healing took place as the words poured from somewhere lost inside of me. Twenty years later I still have my illness, but its still where it was 20 years ago.
Regular Shiatsu sessions with David (and occasional herbs) are helping me to maintain my wellness, and even though I may have new illnesses, fears, pain – I'm more able to get through these struggles and not let them become my identity or my focus in life.
Thank you David!
MR, Concord CA
David Kukkola, and his work have been a port in the storm that has been my life.  My journey working with David began back in the late 1980's, when I was a young mom, with 2 small children.  Today, I face just a few more years in my teaching career, before retirement.  My son is now 27 years old, and my daughter will turn 30 on her birthday in just a few weeks.
My life has been filled with multiple traumas, abuse, loss, and fear.  I lived in an abusive marriage from 1980-1991.  In 1989 I was diagnosed with multiple sclerosis.  My family doctor told me that I would most likely become a vegetable, who would possibly not be able to feed myself.  She told me that I had no healthy future, and that I would need to give up the active life I was living, with my children.  This was devastating.  I was blessed however with a very Eastern-thinking Western OB-GYN who suggested that I look into alternatives, because he didn't agree with the advise of my family doctor.   Well, this led me to David Kukkola and his clinic Touch of Sun.
From the first appointment I had with David he focused on me, the whole me, and that was something I had never experienced.  I remember becoming filled with hope during those first years of my work with David.   He brought calm and hope to my chaotic life.  The herbs he prescribed centered me and healed my broken soul.
Through the years I have gone to see David on and off.  I will stop treatment, and return two, three, or five years later, and David works with me, as if I never left.  I have endured divorce, and much rain in my life.  In recent years the toll of too much stress and trauma created sleepless nights, heart palpitations, and anxiety.
David has helped me heal, from the inside.  Through my work with David the heart palpitations have dissipated. My sleep has normalized, and I feel more calm and centered in a routine that involves two jobs every week.  He is wise, caring, and insightful.  I have not lived a life of ongoing security, and yet my work with David has brought me a confidence and sense of I have never known.
I am a more centered person because of David Kukkola  I cannot imagine my life without the work I have done with him.
JF, Oakland CA 
I have been working with David Kukkola for over 15+ years.  He has helped me with a number of issues over the years ranging from Shiatsu for my back, herbs for allergies/colds and some great council to help me through some very difficult times.  He has taught me to be a better listener as well as a better communicator.  I find myself sharing the advice that he has taught me to friends and family.  I have and will continue to refer him to anyone that could benefit from his talents.  He is one of the kindest individuals I have ever met and I am proud to call him a friend.

Jason Brown, Danville CA
David's a life long healer and his help was invaluable to our family. For years, my twin daughters suffered from chronic coughs that spiked into fevers and relapsed. Despite eating well, sleeping lots and taking supplements my girls were not well. David worked with us over a few months and I followed his protocol for a solid six months. Two years later, as we enter another flu season, they are well. David introduced me to a combination of herbs that strengthen their system and then taught me how to use Chinese herbs to prevent illness and then treat sickness for a quick and full recovery. The girls still get sick from time to time, but they recover quickly and fully. His methods are affordable and easy to integrate into every day life. David helped our family find balance in our health and gave me tools that I could use over the long term to find a healthier and happier life for my family. I am grateful for his wisdom, generosity and his gifts as a healer
— Tara Dorabji
KPFA Radio
1929 Martin Luther King Jr Wy.
Berkeley, CA 94704
Before the word, was the silence. In that silence existed neither thought nor judgment. First came laughter then the tears, and the sound was born.